VW TRISTAR PROJEKT AIR RIDE WITH PORSCHE 996 GEARBOX AND AUDI 1.8T ENGINE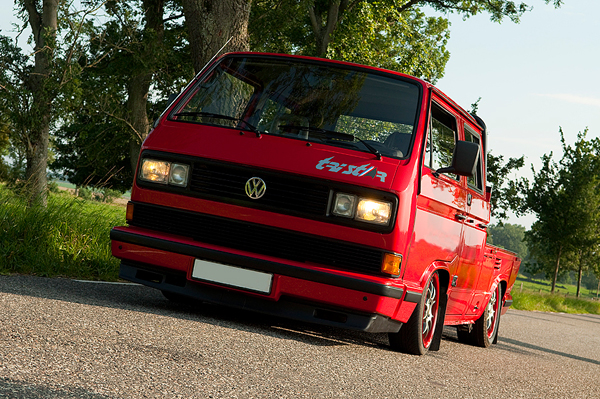 PROJEKT AIR RIDE VW-TRISTAR -90
We have renovate our TriStar, and have mounted on air suspention.
We can raise and lower each wheel at a time.
Our goal was to get it as low as possible without any big changes in body.
And we succeeded.
Itīs now possible to drive the car in lowest mode.
Next step was to install an gearbox from Porsche 996 and an engine from Audi 1,8 turbo
New drive shaft with bigger cv from audi in both end is made to.

Now is the Porsche 996 gearbox and the Audi 1,8T engine mounted in one scrap car to try out evertything before we install it to our TriStar.
Itīs allready now and we have drive and test the car and everything work very well.
Now is all tested in the blue singelcab and all parts shall be overhaueld before they are install it in our TriStar.
Driveshaft is from Audi Turbo and CV joints from Audi Turbo on both sides and they fit right on the Porsche gearbox.